+918037268537

Send Inquiry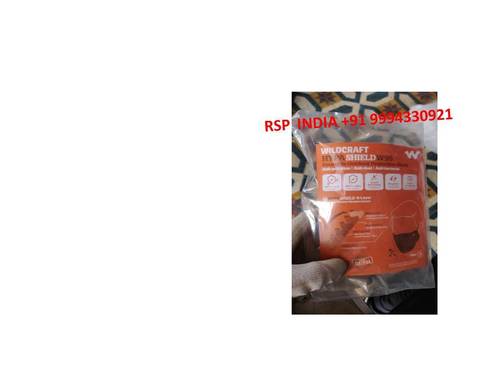 Product Description
. 2. W95 are outdoor mask has been tested and approved from protection against toxic Carbon monoxide, gases emitted in underground mine, fires, explosion. Good for outdoor walk, travel, a commuters mask. 6 layer triple particle filtration.

WILDCRAFT HYPASHEILD W95 MASK is a reusable outdoor respirator which comes with enhanced protection, comfort and an upgraded design. Powered by the Wildcraft Proprietary Cartridge engineered with a 6 - layered triple filtration system, WILDCRAFT HYPASHEILD W95 MASK is your perfect outdoor companion. This outdoor respirator is reusable up to 30 gentle hand washes.

Carefully designed for all weather conditions keeping breathability and comfort in mind, WILDCRAFT HYPASHEILD W95 MASK reusable outdoor respirator keeps you safe from dangerous microbes, pollutants, dust, particulate matter, smoke from vehicle exhausts, factories, bushfires, etc. WILDCRAFT HYPASHEILD W95 MASK comes with Flexi - fit neck strap for easy handling and long - hour wearing comfort.


KOLKATA-RAVI SPECIALITIES PHARMA PRIVATE LIMITED
Other Products in 'N95 MASK' category