Send Inquiry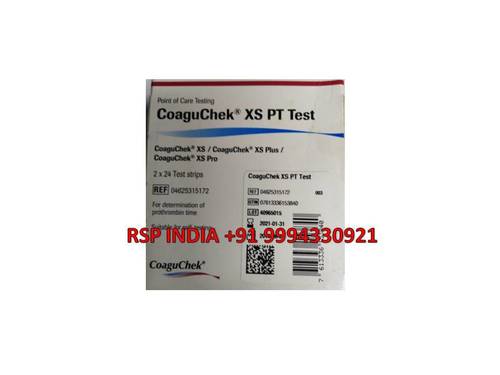 Product Description
Coagucheck Xs Pt Test
1. We have marked a distinct position in this domain by providing an excellent grade COAGUCHECK XS PT TEST .
2. Recognized as a profound enterprise, we are engaged in providing the finest grade COAGUCHECK XS PT TEST .
CoaguChek XS PT Test Strips are used with Roche INR Test Meters to monitor patient response to warfarin, a blood thinner prescribed to prevent and treat blood clots. The test strip is
inserted into the test meter, and then a medical pricking needle (a lancet) is used to obtain blood which is applied to the test strip.
KOLKATA-RAVI SPECIALITIES PHARMA PRIVATE LIMITED